We knew the reversal of Roe would bring heightened opportunity – as well as greater opposition — to our life-giving work. That's exactly what's happening.
Last week, the business review site Yelp implemented this ominous notice on every pregnancy center listing nationwide, including our three centers.
Of course, we DO provide medical services and we DO have seven staff nurses, five volunteer nurses, one EMT and four physicians who work with us. That's 17 active, licensed medical professionals helping provide our services.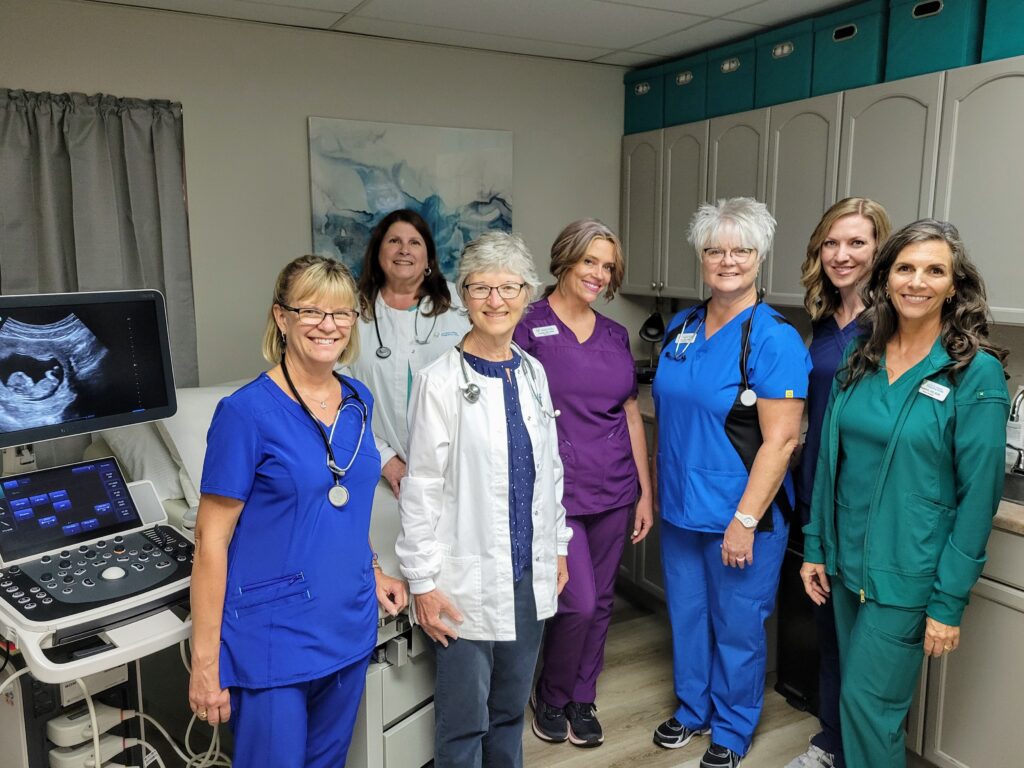 Yelp's warning label is part of a larger disinformation campaign designed to smear and cast doubt on the medical and pregnancy care services centers like ours provide.
In addition, Google announced that they are taking steps to suppress the map listings of pregnancy centers for women searching for abortion-related pregnancy options. In the face of these fresh challenges, we have reached out to national groups like Alliance Defending Freedom and Care Net for support and to explore legal options.
We are investing a lot of time and resources to reach women and men in need, and these efforts will only intensify as Yelp, Google, and social media platforms try to hinder what we do. This opposition makes our work more challenging – and more costly. But it only deepens our resolve to be there for women and men in need! I hope you agree.
Two generous donors do. Thanks to their support, starting on September 1 every new or increased monthly support commitment made before October 31 will be matched dollar for dollar, up to $12,000 a month – or $144,000 for the first year. Isn't that incredible?
That means your monthly gift of $50 will automatically become $100 for one full year. Your monthly gift of $100 will become $200. This is the largest monthly giving match we've ever had. This means there's never been a better, more important time to make a monthly commitment to our life-giving work than right now.
For such a time as this, will you stand with us monthly and become a Partner for Life? If you already are a committed monthly partner – thank you! If you increase your current monthly commitment, that increase applies to this generous match, too.
Our three centers are on pace to provide more than 1,000 life-revealing, life-saving ultrasounds this year. Your prayers, partnership, and willingness to stand with us make such a difference for the moms, dads, students and babies Life Network serves. We are grateful for you!
Changing lives together,