Life Network Job Openings
If you have a heart for Christian ministry, pregnancy centers and valuing life, then consider a career with us. Life Network is a non-profit organization that exists to cultivate a community that values life through the love of Christ.
In 2022, Life Network was again certified a Best Christian Workplace by the Best Christian Workplaces Institute (BCWI). Come join us to help women and men value life and see lives in our community transformed!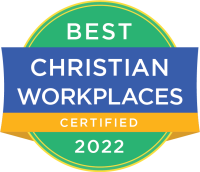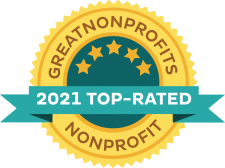 This position will work closely with the President and Advancement team to promote the acquisition of major gifts.
The ideal candidate will be an individual with an establish history of donor engagement and cultivating generosity — and be energized by enabling donors to live out their passion for seeing human life valued.
The Director of Donor Relations will have the confidence, professionalism, relational skills, and sensitivity to winsomely represent the Life Network brand internally and publicly.

Full-time and a member of the Executive Leadership Team.

View full job description and apply here

.



This position will help the Parenting Program Director with oversight of the Parenting Program (e.g., volunteer management, events, database updates).

This position will also help organize/plan lessons for clients and work with clients 

in a mentoring capacity.
The qualified candidate will have proven lay counseling experience and a passion for the Life Network mission. Spanish speaking ability is a plus.

Full-time at 40 hours a week with flexibility for evening hours. Salary range: $16 to $20. 

View full job description and apply here.

This position will serve as the front-desk receptionist and first contact with clients at Colorado Springs Pregnancy Center's Westside location. 
We seek a compassionate, organized, and professional individual who can multi-task in a fast-paced environment. 
This position is responsible for overseeing the front desk administrative duties, provide excellent client service and represents Life Network to the public in a hospitable and professional manner.
Full-time at 40 hours a week with flexibility for Saturday and evening hours. View full job description and apply here

.
To place your application on file for future opportunities, please create a profile on our ADP Career Center page below. Click "Join Talent Community" to submit basic contact information as well as your resume, education information, qualifications and more.