Life Network Job Openings
If you have a heart for Christian ministry, pregnancy centers and valuing life, then consider a career with us. Life Network is a non-profit organization that exists to cultivate a community that values life through the love of Christ.
In 2022, Life Network was again certified a Best Christian Workplace by the Best Christian Workplaces Institute (BCWI). Come join us to help women and men value life and see lives in our community transformed!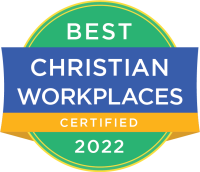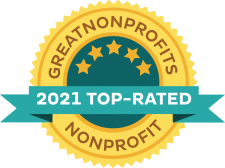 This position is responsible for the supervision of the program's administration needs, organization and distribution of material resources, coaching/mentoring of clients who are pregnant or are new mothers. 

This individual will be responsible for the encouragement, supervision, and training of the program's volunteers. 


The qualified candidate will have lay counseling capabilities, be efficient and organized, and possess exceptional interpersonal communication skills, both written and oral.

Full-time at 32 – 40 hours a week. Eligible for benefits including medical, dental and vision, life insurance, retirement plan match, PTO and holiday pay. View full job description and apply here

.
Marketing Intern (Part-time, unpaid)
This position will assist the Marketing Manager and the advancement team with content creation, social media scheduling, communications strategy, and related duties to help tell the story of our ministry in a dynamic way. 
A combination of college education and/or professional experience in a related field required; 1-3 years of experience maintaining social media presence for an organization, business or brand preferred
Working knowledge of online platforms and software required (i.e. HootSuite, Facebook, Instagram, Google platforms, ConstantContact, Office 365) 
Part-time at 15 – 20 hours per week, with the potential for additional hours as available. This position is NOT compensated or eligible for benefits. View full job description and apply here.
The EFL Nurse will assist our student education department with presenting STI information as a part of our healthy relationship education program, Pursue. This role will primarily speak in high school health classes and maintain good communication with partner organizations and schools.
Bachelor's degree or equivalent work experience as a nurse; minimum of two years' experience public speaking/teaching or working with youth and parent groups
Part-time and contracted position, up to 20 hours a week. View full job description and apply here

.
To place your application on file for future opportunities, please create a profile on our ADP Career Center page below. Click "Join Talent Community" to submit basic contact information as well as your resume, education information, qualifications and more.