Upcoming Life Network Events
38th Annual Gala & Silent Auction – Thursday, September 30th and Friday, October 1st, 2021
Join us as we celebrate the life-giving and life-saving ministry of Life Network at the 38th Annual Life Gala & Silent Auction! This is an opportunity to hear what the Lord is accomplishing– and to financially support the ministry of Life Network. Our Gala and Silent Auction is an important fundraising event that allows us to continue to provide our services for free to ever 15,000 clients annually. We are pleased to return to offering this celebratory event at Hotel Eleganté over two evenings, Thursday, September 30th and Friday, October 1st.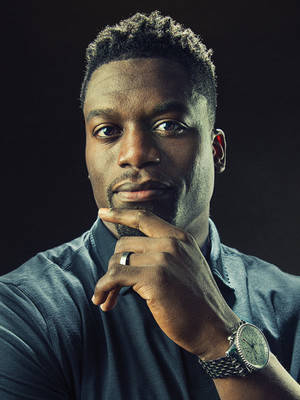 Our special guest and keynote speaker will be Benjamin Watson. Ben played 16 seasons in the NFL, was a team member of the New England Patriots, and scored a championship ring in Super Bowl XXXIX. However, one of his greatest passions in life is to protect the lives of the most defenseless. As one of the most outspoken pro-life voices in media, Watson and his wife Kirsten personally devote their time and money to assist pregnancy resource centers. He has also addressed the March for Life, which takes place every year in Washington, D.C. This year, Watson starred and co-produced Divided Hearts of America, a moving pro-life film on which he partnered with notable pro-life advocates such as Alveda King, Ben Carson and Abby Johnson. Watson and his wife are also founders of One More, a non-profit organization dedicated to impacting the lives of those in need by providing enrichment opportunities and promoting education through charitable initiatives and partnerships. Benjamin is also a published author of two books, Under Our Skin and The New Dad's Playbook.
Are you interested in being a part of this year's Gala? Here are a few ways to participate this year:
Sponsor a table

Donate a quality item for our silent auction

Register to attend (coming soon!)
If you are interested in participating in the Gala this year, please contact our Events Coordinator Alyssa at adwire@elifenetwork.com or 719.355.1183. 
2021 Walk for Life – Saturday, June 5th, Memorial Park
This year's 2021 Walk for Life was held on Saturday, June 5th at Memorial Park! After a unique Virtual Walk for Life in 2020, it was such a joy to join with our community and raise funds to value life in Colorado Springs again. Your support made this year's Walk for Life our most successful Walk ever: we met our fundraising goal of $430,000 going into Walk Day and continue to exceed this amount! We will have a final total in the coming weeks. In other new records for our ministry, we had over 2,000 people in attendance at Memorial Park with more across Colorado Springs, and 1,000 registered walkers and runners! Thank you to our walkers, runners, sponsors, volunteers, vendors and more for making this amazing day possible and making a difference in Colorado Springs, one life at a time! 
As you think ahead to next year's Walk for Life, consider connecting your church community with Life Network and the Walk for Life by serving as an Ambassador! Not sure if your church already has an Ambassador? Reach out to our Events Coordinator, Alyssa Dwire, at adwire@elifenetwork.com. 
For any questions on the Walk for Life, reach out to our Events Coordinator, Alyssa, at adwire@elifenetwork.com or visit walkforlife.com.