Life Network Annual Events
2020 Life Network Gala & Silent Auction 
Hotel Elegante – Thursday, October 8, 2020 and Friday, October 9, 2020
Special note: Please keep our team in prayer as we determine the best course of action for coming events, especially the 2020 Gala, given the current global pandemic of COVID-19. Whether in-person, virtual or a hybrid of the two, rest assured that the Gala will proceed on our scheduled dates! 
Join us as we celebrate the life-giving and life-saving ministry of Life Network and the Colorado Springs Pregnancy Centers. This is an opportunity to hear what the Lord is accomplishing– and to financially support the ministry of Life Network. Our Gala and Silent Auction is an important fundraising event that allows us to continue to provide our services for free to ever 15,000 clients annually. Due to the amazing turnout the last couple of years, our Gala will take place on two nights! Join us for either evening to celebrate what God has done through Life Network.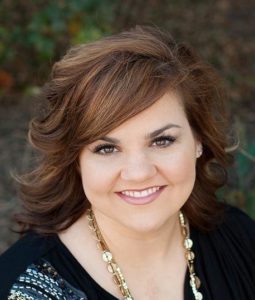 Our special guest speaker will be Abby Johnson, author and subject of the wildly popular book and movie Unplanned. Abby has always been fiercely determined to help women in need. This desire is what led Abby to a career with Planned Parenthood, our nation's largest abortion provider. However, Abby became increasingly disturbed by what she witnessed. Abortion was a product Planned Parenthood was selling, not an unfortunate necessity they were fighting to decrease. Then, after witnessing a horrific ultrasound-guided abortion, Abby felt led to flee the organization, becoming an outspoken advocate for the pro-life movement.
Today, Abby travels across the globe sharing her story, educating the public on pro-life issues, advocating for the unborn, and reaching out to abortion clinic staff who still work in the industry. She is the founder of And Then There Were None, a ministry designed to assist abortion clinic workers in transitioning out of the industry. To date, this ministry has helped over 430 workers leave the abortion industry. Abby lives in Texas with her husband and seven precious children.
Are you interested in being a part of this year's Gala? Here are a few ways to participate this year:
Sponsor a table – contact Alyssa at adwire@elifenetwork.com today!
Donate a quality Auction item – email Gabby at gwade@elifenetwork.com 
Register to attend – closer to the event, we will post the link to register for both nights of the Gala here! Stay tuned!
If you are interested in participating or have any questions about the Gala, please contact Alyssa at adwire@elifenetwork.com or 719.355.1183
2020 Walk for Life – Saturday, June 6th
This year on Saturday, June 6th, Life Network hosted the first ever VIRTUAL Walk for Life! Given public health guidance, we celebrated  the value of human life city-wide as we walked in our own neighborhoods and gathered in small groups at our "Drop-and-Go" locations!
Especially as this year's event looked so different, we are incredibly grateful for the outpouring of support we witness from you, our faithful partners. Thanks to the faithfulness and generosity of those who participated in this unique year, we reached our $400,000 Walk for Life goal! We are praising God for His provision for our ministry. To read more of President and CEO Rich Bennett's recollections of this year's event, click here and here. 
Stay tuned for details to come on the 2021 Walk for Life! In the meantime, check out our remastered Livestream Event from this year's unique Walk for Life: hear impactful client stories, updates on the ministry and more. Click the video below to watch!
For any questions on the Walk for Life, reach out to Alyssa at adwire@elifenetwork.com or visit walkforlife.com.