Executive Leadership Team
Rich Bennett
President/CEO
After serving on Life Network's Board of Directors for five years, Rich became the President and CEO in January 2017. He comes to Life Network with more than two decades of leadership experience in the corporate and non-profit sector, most recently as a member of the executive team at Focus on the Family where he led Family Ministries, Marketing and Strategy areas during his 12 years tenure. Prior to that, he served in leadership roles at Sprint Corp. and Honeywell. Rich is passionate about championing the value of life — and helping parents "do family" well and live out an active Christian faith.
His greatest commitment to family is his own; he and his wife, Stephanie, celebrate 25 years of marriage in 2019 and are the parents of two great teenagers. In his free time, he's active in ministry at his church, loves to ski and hike, and follows college basketball (go KU!) and major league baseball.
Brenda Shuler
Director of Client and Staff Care
Brenda has served at Life Network since September 2004. She oversees both the client services staff and the post-abortion recovery program. She loves being a wife and mother and tries to encourage others to find fulfillment in the roles in which God has placed them. She also enjoys sharing the gospel of Christ and the message of hope to those suffering from the pain of abortion. As a Christian for more than 40 years, her desire is to love the Lord and seek His guidance for her life.
In addition to her work at Life Network, Brenda and her husband conduct marriage seminars with Building Lasting Relationships, Inc. and Family Life Ministries. Brenda received a Bachelor of Arts in Psychology from the University of Michigan in 1982. She then earned a Masters of Arts in Religious Education from Southwestern Theological Seminary in 1985. Married in 1985, Clarence and Brenda are the parents of three adult daughters.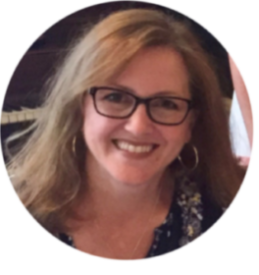 Denise Rice
Nurse Manager
Before coming to Life Network in 2018, Denise worked as a medical and cardiac nurse at an area hospital. Beyond her medical experience, Denise served as the National Producer for The Thorn from 2008-2014.
Denise and her husband Mike have been married for 27 years. They have three grown sons, two of which are married. Denise is passionate about protecting life and is thrilled to be a part of such an amazing team while using both her nursing and administrative skills.
Kim Jones
LifeSteps Director
Kim joined the Life Network staff in July 2014 after serving as one of their volunteer sexual risk avoidance instructors. A former atheist, Kim had a radical encounter with Jesus Christ when she had an unplanned pregnancy in college. After finishing school, Kim worked as a medical/surgical assistant and patient advocate before God called her into full-time ministry. Kim has served as a children's pastor, resource development director and as the managing editor of a national ministry magazine.
Kim always knew that one day God would use her testimony to introduce Jesus Christ to others who find themselves in a similar situation as she faced in college. Kim and her husband Tom have been married for over 30 years and are the proud parents of two grown children and three grandchildren. When she's not spoiling her granddaughters, Kim can be found in her flower garden with either a trowel or camera in hand.
Luz Davidson
Operations Manager
Luz has worked for Life Network since December 2011. She feels called to serve and help others be the best they can be. Without Luz, things in life might fall apart quickly! As the Operations Manager, her day includes: administrative duties, HR, property management, safety and security, computer support, and managing processes and procedures that make Life Network run more smoothly. Luz loves working at Life Network, interacting with staff and keeping things operating efficiently so staff can do their jobs better. Her tenure began in client services, and she continues to see the Lord use her story and life experiences to benefit the ministry and our clients.
Luz celebrates 25 years of marriage this year and has three sons. In addition to navigating life with all her boys, she loves to go see musicals, watch old black and white movies, and enjoys a good book. On the weekends she enjoys working in children's ministry at her church and spending time with family and friends.
Debbi Kirkpatrick
Colorado Springs Pregnancy Center Director
Debbi has worked at Life Network since February 2011. She is responsible for: overseeing client care, supervising staff, meeting with clients, managing processes and procedures and making sure both office locations run smoothly and professionally. She loves the people she works with, loves living out the mission of Life Network each day and feels it's a privilege to sit with a client and hear their story. Debbi is amazed how God uses the hard pieces of her own life to share with clients as they navigate their difficult circumstances. She enjoys empowering staff and volunteers with a comprehensive approach as they reach out to each client, meeting them emotionally, relationally, practically and spiritually while sharing about the love of Christ and the plan He has for them and their eternity.
Debbi has lived in Colorado Springs for 15 years. She has three adult children and lots of grandchildren. She enjoys time with her family, crafting, reading and works to stay relevant with today's culture through following millennial podcasts, YouTube videos and blogs.
David Galvan
Community and Church Relations Director
David is a youth pastor who began as an Education for a Lifetime trainer in 2011 and has led this growing program since 2013. He has presented to thousands of youth in churches and schools over the last decade. As a youth pastor himself, he understands the unique challenges teens face in our digital age.
When David isn't speaking to high school students about sexual risk avoidance and healthy decision making, he is spending time with his beautiful family (wife Renee, stepson James, and daughter Brielle) or playing fantasy football with his brothers. David is passionate about sharing truth with young minds and reminding each student of their value.
Christine Reyes
Advancement and Operations Director
Christine is committed to valuing human life, spending the last three decades in key roles at pregnancy centers in Florida, Michigan, Arizona and here in Colorado. She has a wealth of pregnancy center leadership experience serving both clients and donors. In her current role, she leads the strategy and implementation of all of Life Network's development efforts.
Her name is a familiar one in Colorado Springs, as she served in multiple areas at Life Network over the course of a decade, including as our Executive Director until 2012. Most recently, Christine served as Executive Director of the CPC of Greater Phoenix prior to returning to Life Network.
Christine has been married to her husband Raul for 36 years and has five children and six grandchildren.
Greg Asbee
Men's Services Director
Greg has been a part of the Life Network Men's Services team since October 2014. His wife, Dr. Shelly Asbee, our Medical Director, encouraged him to volunteer with the fatherhood program after they moved from North Carolina. He began as the Assistant Director of Men's Services before moving into the Director role. Greg seeks to serve the men who walk through our doors, both those waiting for their partner's pregnancy test or ultrasound, and those seeking an STD test. His goal is to educate each about their value, and share the love of Jesus as he talks about their relationships, pregnancy choices, STD's, and what it looks like to be a man and an engaged father. He also leads our team of volunteer fatherhood coaches – helping them empower the guys they have the privilege of serving.
Greg and Shelly have been married 16 years. They have two kids and one dog. He enjoys time in his "man cave" where there isn't a flat screen or a fridge, but enough workout equipment to keep an NFL linebacker busy (he also does personal training on the side). Greg  enjoys spending time with his family and exploring the trails in our beautiful Colorado parks.