In October 2019, Life Network opened the Life Network Family Thrift Store, located at 5406 N. Academy Blvd. The vision for this new venture had been developing for several years, as the Board and leadership looked for a way to expand our impact to clients and patients as well as the greater Colorado Springs community. The Thrift Store not only provides quality affordable goods to our clients, patients and community members, but also will provide proceeds that benefit the ministry of Life Network through our other outreaches. We feel so blessed to launch this space to bring joy to life!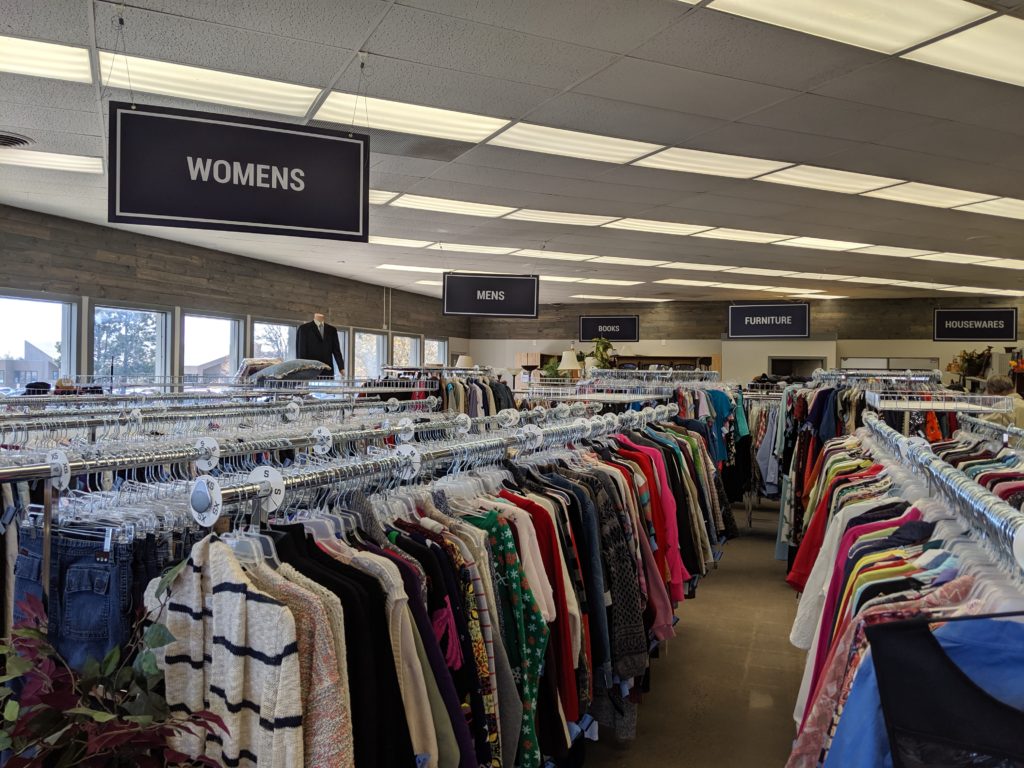 The Family Thrift Store is made possible through donated items from our supporters and the public, and the work of many volunteers. If you would like to donate quality new or gently used items to the Thrift Store, please visit our location at 5406 N. Academy Blvd, Monday through Friday from 10am to 6pm. For a complete list of items that we do and don't accept, please visit the Thrift Store website here.
If you would like to join the welcoming team of volunteers at the Family Thrift Store, please take a look at our Thrift Store Volunteer Application here. Our store has many volunteer opportunities throughout the week, both in the front of the store working with customers as well as in the back processing donations. There are two shifts available each day: 9:30am to 2:00pm, and 2:00pm to 6:15pm, Monday through Saturday. We welcome any hours you can commit to – please let us know which times work best for you! Thank you for considering being part of the community at the Life Network Family Thrift Store!
To contact the Life Network Family Thrift Store directly, call 719-344-9904 or email info@lifenetworkthrift.com
Clothing: Women's, Men's, Kid's and Infant's
Shoes: all ages
Accessories: jewelry, purses, hats, belts, scarves, and sunglasses
Housewares: kitchen items and small appliances 
Dishes, serving ware, glassware, pots & pans, utensils
Furniture in good condition: tables, dressers, couches, loveseats, chairs, etc.
Collectibles & antiques
Home décor: wall art, mirrors, knick-knacks, throw pillows, collectibles
Linens: bed linens, bath/hand towels, sheets, spreads/comforters, table linens
Backpacks and suitcases
Books: paperback, hardback and audio
CD's, DVD's
Toys, plush animals, puzzles and games
Sporting goods
Best thrift store - great prices and selection, nice people working there!
Nice store, good people, please donate 🙏 unused items to them, they'll put it towards God's work
Clean, well-organized, and priced reasonably! Supporting a fabulous cause, tops the cake.
It was very well organized and clean which is always appreciated, as some thrift stores are just chaotic and dirty. The employees were sweet and friendly. The prices were great as well.
Such a beautiful thrift shop! Bright and airy. Well-organized, great prices, and such an amazing mission. Don't miss this great shopping experience!