Macy was blunt with her feelings about the pregnancy: "I didn't have positive feelings about it. I was feeling really down and depressed."
Her boyfriend, David, was on the same page: "I didn't want to have a baby. I guess I was pushing Macy toward abortion a lot."
The couple had all but made their decision. When they came to see the client advocate, they'd already made an online appointment at Planned Parenthood.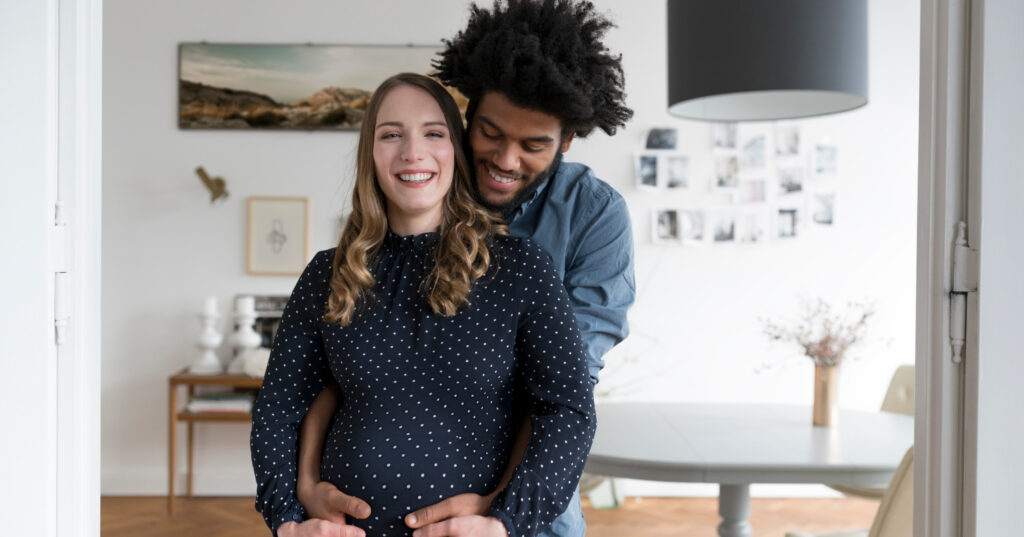 The client advocate responded in just the right way, Macy recalls, by helping her see her pregnancy as a positive rather than a negative. "That was the first time someone embraced my pregnancy," she says.
Macy agreed to an ultrasound scan, which enabled her and David to finally confront the pregnancy together.
Thinking back to that day, Macy remembers how the client advocate had supported them with care and
compassion. "She told me that she had been praying for us every day," Macy says. "And she was texting me every day."
Also during this time, Macy and David also received counseling at the center. "We were open and honest," says David. But, still, the couple remained undecided.
In the end, love and life won out. While the counseling and support were crucial, it was the ultrasound that really brought Macy and David to the decision to give their baby life. "A big impact on me was just hearing the heartbeat," says David. "You get really emotional because that's your baby. That baby is just a part of you."
When you give today, you'll help others like Macy and David make the same life-giving decision. When
you give, you'll help more couples facing an unexpected pregnancy choose life for their baby. Thank you!