The Dobbs v. Jackson Supreme Court decision today is a watershed moment in our nations' history – one long-prayed for by those of us who value life in our country. This historic ruling will end nearly 50 years of "egregiously wrong" law – as the Court majority stated in their 6-3 decision – and enable individual states to define abortion laws for themselves. This decision will save the lives of countless preborn babies!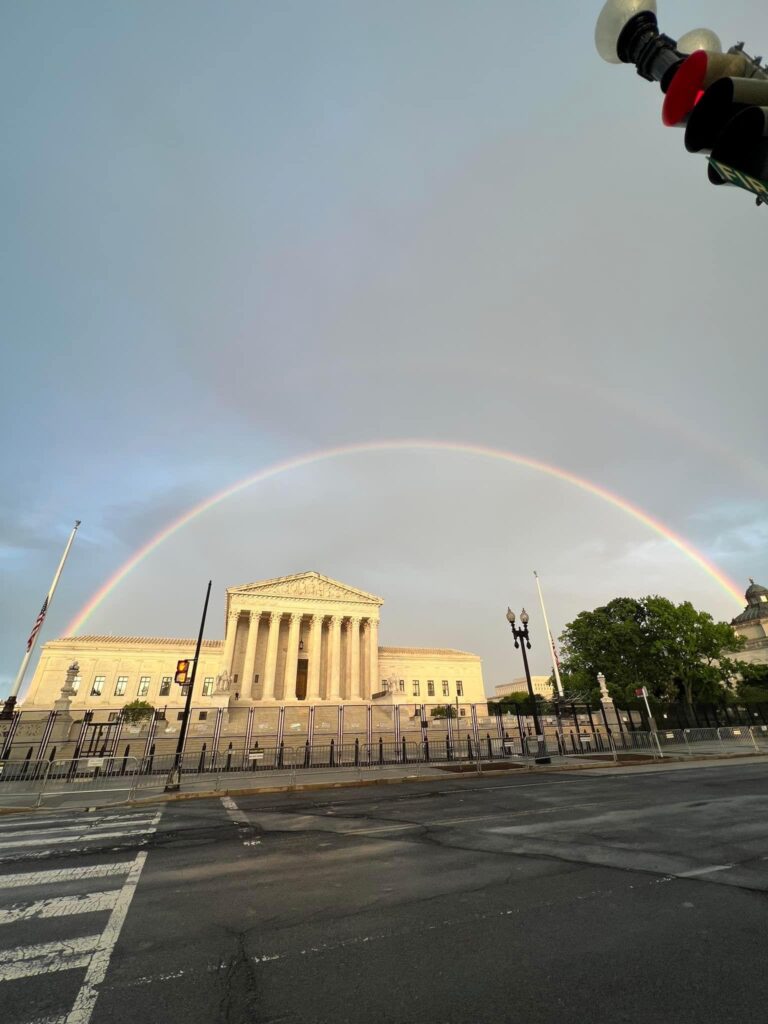 At Life Network, this is a day to celebrate. We also know this means the work at our Colorado Springs Pregnancy Centers is more vital than ever.
Colorado is now an island of unfettered abortion access, surrounded by states that have partial or total bans on abortion (except for New Mexico). Our centers are seeing more out-of-state calls and clients than ever before.
In fact, based on the number of no-cost ultrasounds we've provided women facing unexpected pregnancies so far this year, we're on pace to provide 1,000 potentially life-saving ultrasounds this year. That's more than twice what we provided five years ago. This means there will be more women and men spared the pain of an abortion … more babies lives saved … and more parents supported on their parenting journey than ever before.
For nearly 40 years, our Colorado Springs Pregnancy Centers have served as a beacon of hope for women and men who are experiencing an unexpected pregnancy. As we celebrate this decision, we also acknowledge that mothers and fathers in our community will continue to need the care, compassion and hope we've provided since 1983. 
Meanwhile, a destructive pro-abortion group, Jane's Revenge, has vandalized at least 23 life-affirming pregnancy centers nationwide. And they have threatened to increase these acts of violence against life-affirming clinics like ours in the wake of today's decision.
We have taken steps to ensure that our staff, volunteers and clients are safe including improving exterior lighting, installing external cameras, providing our staff updated security training, and ensuring we have alarm systems and secure doors at all three pregnancy centers and our thrift store. We are also in the process of upgrading our windows. These window upgrades are very expensive, but in our turbulent world, we want to take appropriate precautions. You can make an extra gift today to help with security expenses here.
Today's decision is a monumental one, but the goals of our pregnancy centers remain the same. We believe every baby deserves a chance at life … every mom and dad deserve support on their parenting journey … every student deserves to know they have tremendous value … and every woman and man deserves hope and healing in the wake of a past abortion. In short, every man, woman, student and baby in our community is valuable, and we stand ready to support them.
We are grateful that through your prayers, volunteering your time and your financial support, you stand with us to make this life-saving, life-transforming work possible.
To God be the glory,