Despite pressure and guilt, women like Amber find the courage to choose life — thanks to YOU!
People who know Amber (not her real name) describe her as full of joy, constantly overflowing with encouragement for anyone she encounters. Life hasn't always been easy for Amber though. Adopted as an infant — from birth parents who both wanted to abort her — she endured verbal abuse at home and bullying at school. Craving self-worth and affirmation anywhere she could find it, Amber became pregnant as a college freshman. Her relationship with the father was difficult, bordering on abusive. But a decade later, Amber was successfully raising her daughter as a single mom.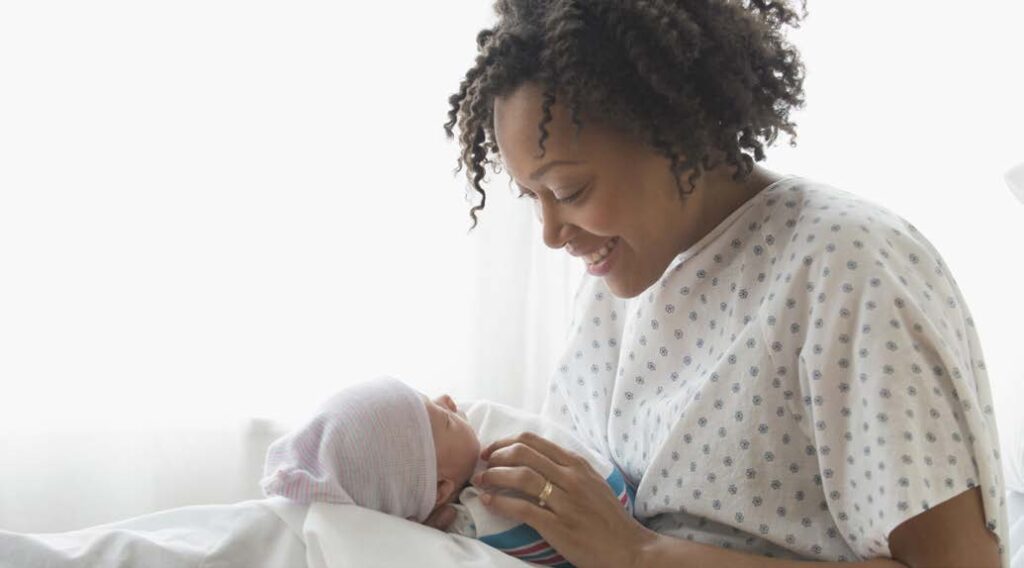 Then, Amber began a relationship with a man who she'd always known as a good guy. But with the news of her pregnancy, he changed. Once again, she found herself in an abusive relationship.
Scared and alone — and not wanting to shame her family again — she considered abortion. That's when she made an appointment with a patient advocate.
Really, she just needed a sounding board. In her heart, she didn't really want an abortion. But with the nonjudgmental support and compassion of the staff at the center, she ultimately chose to keep her baby. Amber began taking parenting classes that equipped her to raise both her daughter and new baby boy. She also found a community of love — exactly what she'd desperately been seeking her whole life.
Two years later, Amber is an amazing mother to Chloe and Vaughn. She continues to give back, with the
goal of equipping other women to see themselves as God does — part of His family, women with immeasurable worth. She volunteers teaching the classes she once took herself. Faith was a strong part of her desire to get involved. She wants to use her story to encourage other women who are in the same place she was, to be a role model and to show them it's important to take responsibility for your actions.
Through her example, they can see a reason to hope. Amber says, "Without the center, I probably wouldn't be here. Because of them, I have hope."
As you read this story, many more women in our community face the same terrible decision that Amber did. But through your prayers and financial partnership, they can find the support they need to choose life. Thank you!