Don't Make these Mistakes with Your Estate Plan!
Your will is one of the most powerful documents you will ever create! Through it, you can proactively care for your loved ones AND determine who will become the next stewards of your God-given resources.
A properly executed will can help you…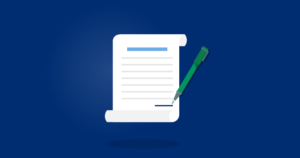 Minimize family disputes.
Protect your spouse and heirs from excessive taxes and legal fees.
Establish guardianship for minor children.
Provide for children or loved ones with special needs.
Give in a profound way to [MINISTRY NAME] and the other charities close to your heart.
However, there are four types of wills that are not effective.
The Non-Existent Will. Don't assume you don't need a will because you don't have "enough," or because you've already vocalized your desires. A completed, legal will is the only way to ensure your wishes are met and your resources (home, business, vehicles, personal collections, finances, etc.) are quickly and smoothly passed to your chosen people and charitable causes.
The Incomplete Will. Meeting with an advisor, discussing your plans with loved ones and documenting your intentions are all important steps toward completing your will. But until you have a properly written and signed will that meets your state's legal requirements, your plan is just a concept or piece of paper with no legal bearing.
The Lost Will. An estate plan does no good if your loved ones don't know that it exists or where to find it. Once you have a completed will, make sure to communicate important details to your family, such as the location and any password or keys they will need to access it.
The Out-of-Date Will. Things change over time—and so should your plans. Key life transitions that warrant an update include children moving out of the house, retirement, marriages, births or adoptions, deaths, changes in financial situations and more.
Learn More
Discover smart and powerful ways to increase the impact of your generosity. Go to elifenetwork.com/leave-a-legacy-for-life/ to learn more.
Download a Free Resource: The Roadmap to a Completed Will