"When I got the flyer and I saw that the Walk for Life was on my son's birthday, I knew I had to be involved," says Wendy.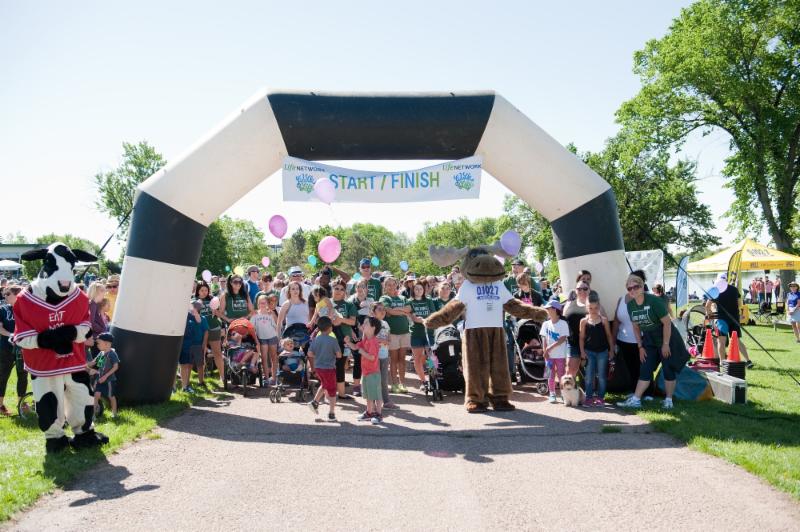 Turn back the clock to a fall morning 24 years ago, and Wendy woke up not feeling well. "I had a bad feeling I was pregnant," she said.
Wendy had driven by Planned Parenthood in the past but didn't know much about them. She went in for a pregnancy test. "They stuck me in this tiny, cold room with two chairs and a table, and I took the pregnancy test," recalls Wendy. "Wait here, was all she said."
When she returned, she confirmed Wendy's fears. "'You're pregnant. Let us know what you want to do.' Then she got up and left. My life was changing, and that's all I got."
She left and drove around, trying to sort out her thoughts. Wendy still hoped that maybe the pregnancy test was a false positive. That's when she passed by our pregnancy center on Galley Road.
"I walked in and this woman greeted me. I broke down in tears, and she was very compassionate and comforting." When a second test confirmed her pregnancy, her client advocate sat beside her. "'We will help you work through this,'" she assured Wendy. "She was so sweet."
"I told her I didn't want to have an abortion. She prayed with me and gave me hope."
Wendy gave birth to her son on June 2, 1995 – exactly 23 years prior to this year's Walk for Life. She had never participated in the Walk before this year, but immediately felt led to when she saw the special date alignment.
She's met her goal of raising more than $1,000 dollars in her first year. Wendy also promises that this Walk will not be her last. "It was such a special day for me."
Thank you to the nearly 2,000 individuals who joined us at this year's Walk for Life – and the thousands more who sponsored those who walked and ran. Your faithfulness enables us to continue being there for young people facing unexpected pregnancies, just as we were for Wendy more than two decades before.