Recently, I was visiting with someone who helps pregnancy centers share about the miraculous work God does through centers like ours. When I asked to hear one of their all-time favorite stories of impact, I heard this remarkable story that I hope will encourage you as much as it did me.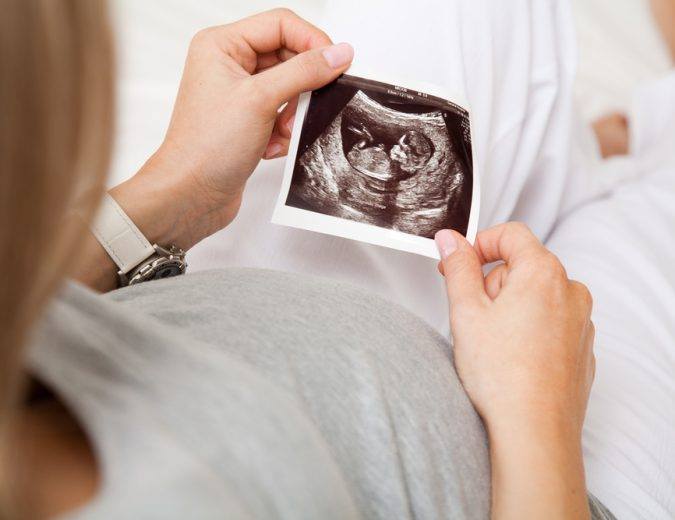 I'd just recently become the receptionist and one of my jobs was to occasionally be present for ultrasounds as a third-party observer. In one of the first few appointments I observed, I was waiting on the nurse and visiting with an 18-year-old woman who was particularly scared in the face of her unexpected pregnancy.
While the nurse was preparing next door, I felt the Lord prompting me to share a passage from Scripture. I wasn't sure it was my place, but the Spirit's nudge was so clear, I finally said to the young woman, "Do you know when things feel really out of control in my life, there's a verse from the Bible that brings me assurance and comfort. May I share it with you?" When she agreed, I shared Jeremiah 29:11: "'For I know the plans I have for you,' declares the LORD, 'plans to prosper you and not to harm you, plans to give you hope and a future.'"
"I just felt the Lord wanted you to hear that," I added. Then, the nurse came back in and performed the sonogram. When the young woman left that day, she remained undecided about what to do, and despite repeated attempts to reach her, we never heard from her again.
I never forgot that young woman. And 19 years later, I was in the supermarket when I spotted someone who looked familiar. After passing her a couple times in different aisles, she approached me and quietly asked, "Do you remember me?".
Then, it hit me. She was the woman I'd spoken briefly with in that pregnancy center appointment almost two decades ago. "I do remember you," I replied. "I've prayed for you several times since then, and I've never forgotten you. How are you doing?"
The woman's eyes lit up. "Wait here!" and she disappeared for a couple minutes. When she returned, she was accompanied by a tall, muscular young man looking sharp in his white military uniform. "I'd like you to meet my son," she beamed. "His name is … Jeremiah."
She said that the words and verse that God had prompted me to share nearly 20 years ago were a big part of what gave her the courage to parent her now 18-year-old son.
With your help, we currently perform more than 700 ultrasounds a year at Life Network. Despite our best efforts to follow up, there are some clients that we never hear from again after their ultrasound appointment. But we know that if we obediently share what God calls us to when they are with us, the rest is up to Him. Sometimes, like with Jeremiah, we get sweet affirmation much later that the care your support and prayers enable us to provide is used by God in truly remarkable ways.
If you would like ot see where God does the miraculous daily and learn more about opportunities to serve with us, next Thursday, July 29, at 6:30pm is our next "Sneak Peek" – where we provide a tour, an overview of Life Network and details on volunteer openings. For more information or to register, email our volunteer coordinator Kristin at kellsworth@elifenetwork.com.
Thank you for your faithful support to help ensure the lives of moms, dads, students and babies in our community are mightily valued.
To God be the glory,