During the height of the pandemic in April, I was on a conference call with dozens of other pregnancy leaders nationwide. The point was made that with people hunkered down at that moment, being homebound would likely result in a baby boom in the months ahead.
That's appears to be exactly what our pregnancy centers and friends who are local obstetricians are now seeing – the front end of a baby boom. Our centers are busy! In fact, in June, we had a record 158 (!) women contact us as a result of the paid online search ads we place daily. That's more than SIX women reaching out to us for help every day we are open!
Many of these women are in urgent need, seeking help and hope with their unexpected pregnancy – one that they feel they can't afford, especially right now.
Facing such circumstances, many women feel shame or are worried they will be judged. Carrie* may have felt that way when she first called us last month, but not now.
"I had a very positive experience. The staff was professional and knowledgeable," she shared online. "Nurse Lisa was absolutely wonderful to me. I really enjoyed the interaction. Nothing to be ashamed of here, just feeling accepted and informed."
Carrie was accepted and given the facts and implications of all her options. That's our commitment: to come alongside a woman overwhelmed by her unexpected pregnancy and provide unconditional love and support to her and her baby. Last year, 248 babies were saved as a result!
It's by God's grace, and your financial support and prayers, that this life-changing help is possible. In these uncertain times, we are particularly thankful for those who support us monthly with a financial gift. Your prayers, and that ongoing support, are the lifeblood of our ministry.
If you'd like to join the nearly 500 people who are monthly Partners for Life, please visit our monthly giving page … pray over what God is calling you to do … and then determine your monthly amount.
It makes such a difference to know you are with us, especially currently when we are having such hard conversations with women who feel more uncertain than ever. Thank you!
To God be the glory,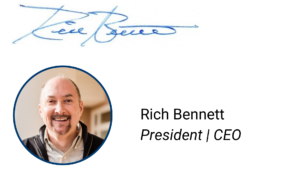 P.S. Given our pandemic restrictions, this year's 37th Annual Life Network Gala in October will look a little different. We will announce soon how you can join us to hear first-hand what God is doing through our ministry … learn the exciting plans we prayerfully anticipate for the year ahead … AND hear from our special speaker, former Planned Parenthood leader turned pro-life champion Abby Johnson. We can't wait to share these plans soon!