God is on the move at Life Network! Just yesterday, two abortion-minded clients made decisions for life at our centers. That's why we are here … so that the mothers and fathers knows that they have tremendous value – and so does their unborn child.
We celebrate daily how God moves across our ministry, but here are three specific things God is doing right now that I think you will want to know: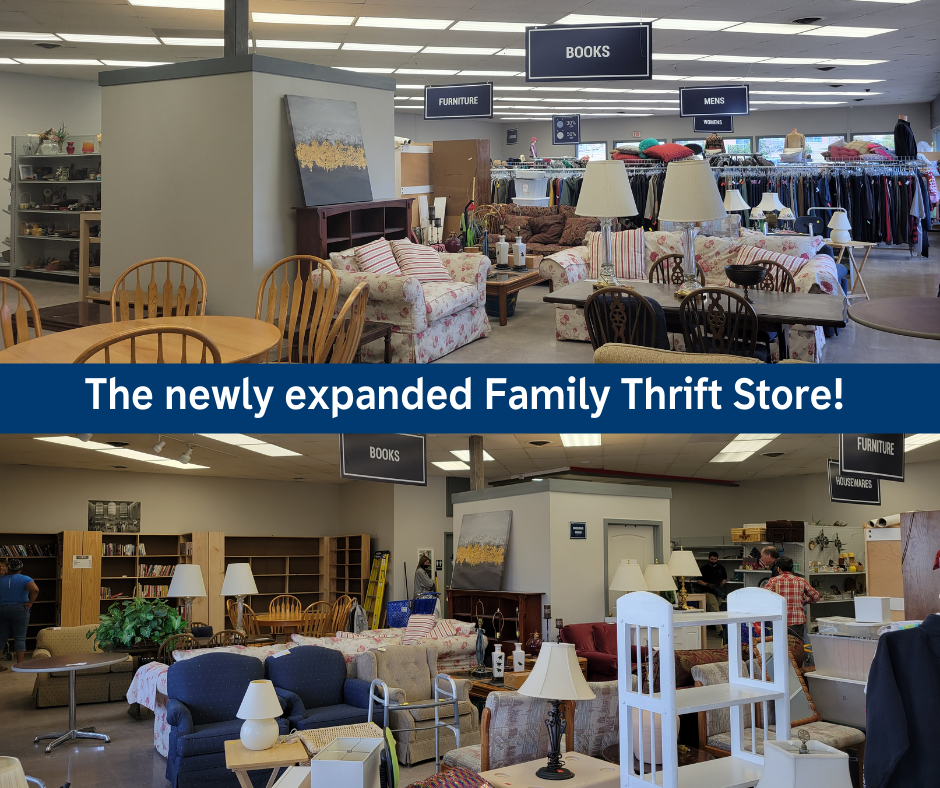 Our thrift store has expanded! This week, our thrift store sales floor grew by 40% as we expanded the store's shopping area to nearly 5,000 square feet. The area where we receive items that you donate has now doubled in size as well.

You all have bless our socks off with donations to our store at 5406 N. Academy (one block north of Academy & Union). In fact, previously there've been times we have had to "pause" taking donations. With this added space, we are now much better equipped to receive your gently used items and make them available to to our clients and the community. Visit our Family Thrift Store website for guidance on the items we take.

Like before, bring your donated items to the back of our store building, but know that the door has moved just north of where it was before. As always, all net proceeds from the store go directly back toward our life-giving work.


Walk for Life season is ON! Last week, we gathered with Ambassadors for nearly 50 churches to kickoff this year's Walk for Life, which will be Saturday, June 5th. People cheered when I shared that we are making the Walk available in person this year!

The Walk is a special time to invite your friends and family to join you in doing something tangible to see life valued by sponsoring you to grow the impact of our ministry. This year's theme of "One Life At A Time," acknowledges the reality that you can help ensure one life at a time is valued in our community by walking for life.



When you sign up online, you will see that we have established times every 30 minutes throughout the morning of the Walk to help manage our crowd size. Just pick the time that's best for you and your family. For those preferring to walk in your neighborhood, that option remains available as well. You can find all the details at walkforlife.com.


Our Fountain center is opening soon! The renovation work continues on our future pregnancy center in Fountain Valley, and we remain on track to open in late spring. This location is in an area of our community where we know there is a need, and it will give us THREE centers where we will provide free pregnancy tests, ultrasounds, and our parenting program for women and men who need it.

Our fundraising campaign for this center is wrapping up. Thanks to the generosity of nearly 200 people and churches, we have now raised more than $200,000 for this new strategic location. This support will enable us to open this center debt free. What a blessing!

I hope you share my excitement for all God is doing at this ministry to help ensure life is valued in our community – and to see lives transformed through the love of Christ.
To God be the glory,