Thanks to the support of donors like you, our ministry had a fruitful year in 2020. Your generosity enabled us to continue providing all our life-saving services non-stop throughout this pandemic.
We also were able to close out the year by doing some long-overdue updates to our administrative offices at our Galley Road center. While replacing the carpet, we found this verse written on the floor of my office …
For you are a people holy to the LORD your God. The LORD your God has chosen you out of all the people on the face of the earth to be His people, His treasured possession.

Deuteronomy 7:6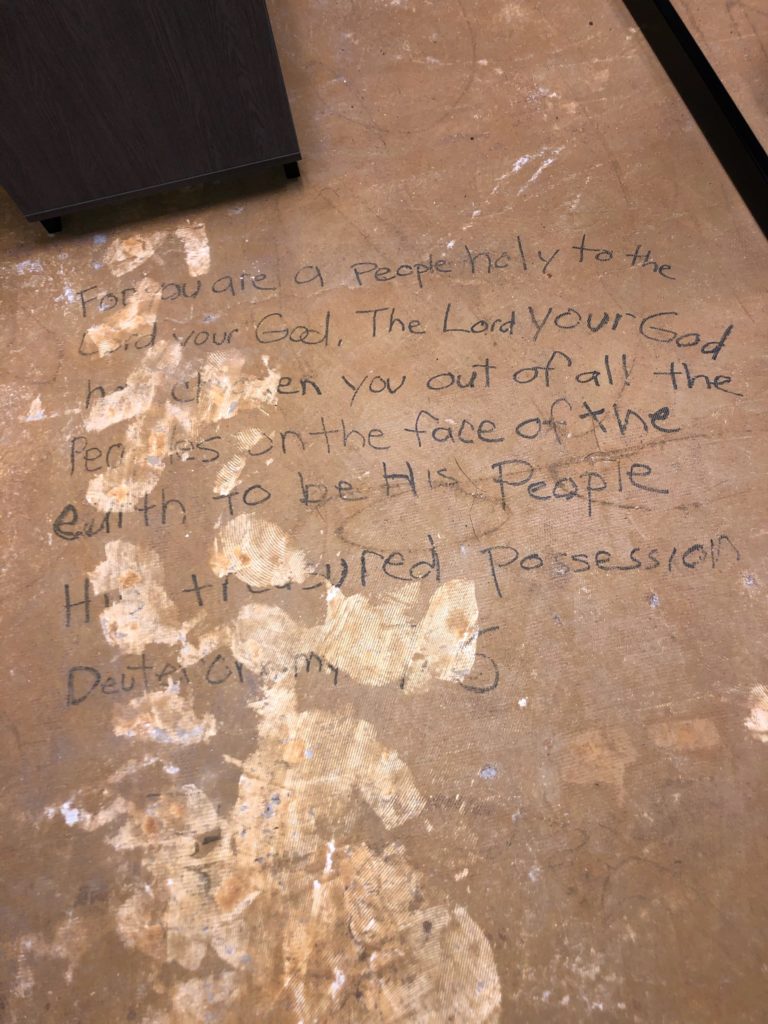 When this building was dedicated in prayer more than three decades ago, it was undergirded by this promise that the Lord has chosen His people as His personal, cherished treasure. Through your support of Life Network, you too are among God's chosen to help ensure life is valued in our city!
I am so pleased to share that your generosity enabled us to meet our $150,000 Matching Challenge at the end of 2020! This gives us a strong start to 2021 – the year that, Lord willing, we will continue expanding our reach with the opening of a pregnancy center in Fountain.
God has shown His faithfulness to Life Network through you, our faithful supporters with a passion for seeing life valued at every stage. We can't thank you enough!
Please join me in covering this ministry in prayer for 2021. Pray that God would direct our paths, grant us guidance and continue His faithfulness.
Grateful for you,