Do you want to join our mission for life but you don't have tons of time to volunteer every week? Then, think about becoming a Church Ambassador for Life Network!
What is an Ambassador?
Our ambassadors help connect their churches to the different ministry outreaches of Life Network. For example:
Share about Life Network in their small group
Promote the Walk for Life at your church with a table set up.
Share about Life Network volunteer opportunities
Download the social media promo kit and share the graphics and captions on personal social media platforms.
Host a baby shower or other event for a mom in our Parenting program
Organize a Donation Drive to collect items for the Thrift Store or Baby Boutique
The extent to which you are involved depends upon your availability and areas of interest!
Ambassador Mission Statement | to further the mission of Life Network with your personal community, church, and sphere of influence.
Why Should I Become an Ambassador?
Our ambassadors help fuel the critical connection we have with churches in the Colorado Springs area. Last year during our Walk for Life, we were able to raise over $700,000 and this would not have been possible without the partnerships with 120+ local churches. As an Ambassador, you could help be a bridge between your church and the ministry opportunities of Life Network!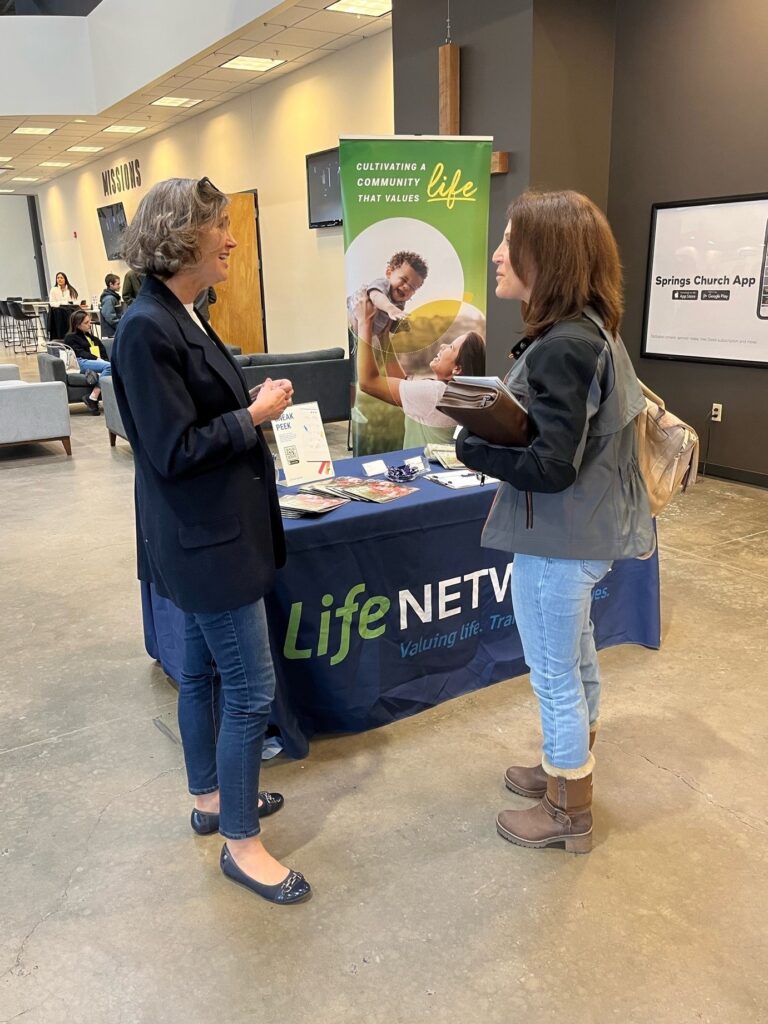 How do I Become an Ambassador?
The requirements are simple:
Be a passionate advocate for life

and believe in the mission of Life Network.
Contact us by filling out one of the short forms below. You might be asked to fill out some follow-up materials later.
Attend a short training

to learn about

how

to be a good Ambassador.

Our next Ambassador training will be focused on how to help promote our Walk for Life, and the training dates are Thursday evening, March 30 and Saturday morning, April 1.