Life Network Annual Events

37th Annual Life Network Gala – Friday, October 9th 
In these unique pandemic times, our 37th Annual Life Network Gala on Friday, October 9th will look a little different.
Due to restrictions on the size of in-person gatherings you have the opportunity to register to attend one of at least ten Broadcast Host Sites at a church location near you!
You will hear from President Rich Bennett on what God is doing through Life Network in this especially challenging year, learn what we prayerfully anticipate in the year ahead and hear a powerful message from former Planned Parenthood leader turned pro-life champion Abby Johnson! There will also be an opportunity to give financially to sustain the life-affirming work of our ministry.
We hope you will register for one of these special Broadcast Host Sites and then encourage friends to join you. These broadcast events will not be structured like prior Galas with table sponsorships. Each location will have open seating and social distancing measures in place, so arrive early if you want to ensure you can be seated near friends you invite. Due to state guidelines, our church hosts are unable to serve food at these event sites. We kindly ask all attendees to abide by mask requirements (both by our government and participating churches) when not seated at your table. Some church Broadcast Host Sites may also provide further preventative guidance.
Questions? Contact our Events Coordinator, Alyssa Dwire, at adwire@elifenetwork.com or 719.355.1183.
Broadcast Host Sites – Friday, October 9, 7pm
Rock Family Church (4005 Lee Vance Drive, 80918)
Rocky Mountain Calvary (4285 N Academy Blvd, 80918)
Village Seven Presbyterian Church (4040 Nonchalant Cir. S, 80917)
Meridian Point Church (5450 N. Meridian Rd, Peyton, CO 80831)
Forestgate Presbyterian Church (970 North Gate Blvd, 80921)
Church for All Nations (6540 Templeton Gap Rd, 80923)
Academy Christian Church (1635 Old Ranch Rd, 80908)
Front Range Alliance Church (5210 Centennial Blvd, 80919)
Woodmen Valley Chapel (290 E Woodmen Road, 80919)
Holy Apostles Catholic Church (4925 N Carefree Cir, 80917)
Register to attend a Broadcast Host Site near you today! 
 If you are uncomfortable attending in person this year, an online video of the Gala program will be available the week following the event for you to watch at home.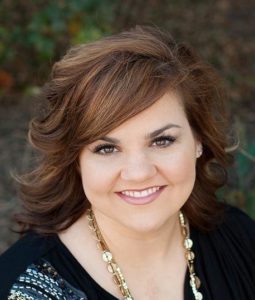 Our special guest speaker will be Abby Johnson, author and subject of the wildly popular book and movie Unplanned. Abby has always been fiercely determined to help women in need. This desire is what led Abby to a career with Planned Parenthood, our nation's largest abortion provider. However, Abby became increasingly disturbed by what she witnessed. Abortion was a product Planned Parenthood was selling, not an unfortunate necessity they were fighting to decrease. Then, after witnessing a horrific ultrasound-guided abortion, Abby felt led to flee the organization, becoming an outspoken advocate for the pro-life movement.
Today, Abby travels across the globe sharing her story, educating the public on pro-life issues, advocating for the unborn, and reaching out to abortion clinic staff who still work in the industry. She is the founder of And Then There Were None, a ministry designed to assist abortion clinic workers in transitioning out of the industry. To date, this ministry has helped over 430 workers leave the abortion industry. Abby lives in Texas with her husband and seven precious children.
2020 Walk for Life – Saturday, June 6th
This year on Saturday, June 6th, Life Network hosted the first ever VIRTUAL Walk for Life! Given public health guidance, we celebrated  the value of human life city-wide as we walked in our own neighborhoods and gathered in small groups at our "Drop-and-Go" locations!
Especially as this year's event looked so different, we are incredibly grateful for the outpouring of support we witness from you, our faithful partners. Thanks to the faithfulness and generosity of those who participated in this unique year, we reached our $400,000 Walk for Life goal! We are praising God for His provision for our ministry. To read more of President and CEO Rich Bennett's recollections of this year's event, click here and here.
Stay tuned for details to come on the 2021 Walk for Life! In the meantime, check out our remastered Livestream Event from this year's unique Walk for Life: hear impactful client stories, updates on the ministry and more. Click the video below to watch!
For any questions on the Walk for Life, reach out to Alyssa at adwire@elifenetwork.com or visit walkforlife.com.